Mottolino always likes to be on the run, and it does it every year by introducing really exclusive news on the entire ski area. Of course year 2015 could not do without, so we thought of a few surprises to delight adults and children, freeskiers and snowboarders.
Let's start with the Fun Mountain jewel: its snowpark. Thanks to the new partnership with the German company Schneestern, this year we purchased 14 new structures. Some of them are already placed in the park, to replace the old obstacles and offer new alternatives both to pro and to those who want to learn their first tricks. And it is actually for beginners that have introduced another innovation which has already been quite successful. We are talking about the new location of the S line, this season positioned on the left side of the park instead on the right, on a really ideal terrain. For the pros instead, as of today in this park is possible to find the only kicker in the entire Alpine region as big as 20 meters. As a matter of fact the last week we received the visit of the famous Belgian snowboarder Seppe Smits and that of Markus Eder, Christof Schenk and Ralph Welponer.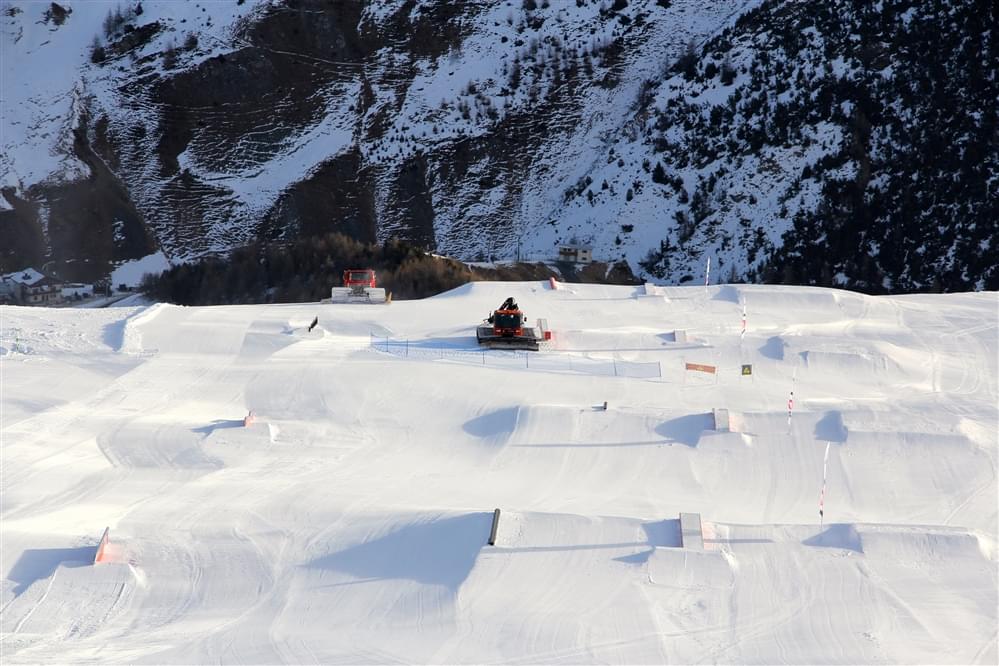 From the snowpark let's move onto the news for the younger kids. In this case Yepi will help us to find out what we're talking about. The sweet Mottolino mascot in fact was brought up to date and turned 2.0; yeah, you've got it right. Now he's really cutting the edge and wants to test you. To find out how take a look at the article in our blog dedicated to this project.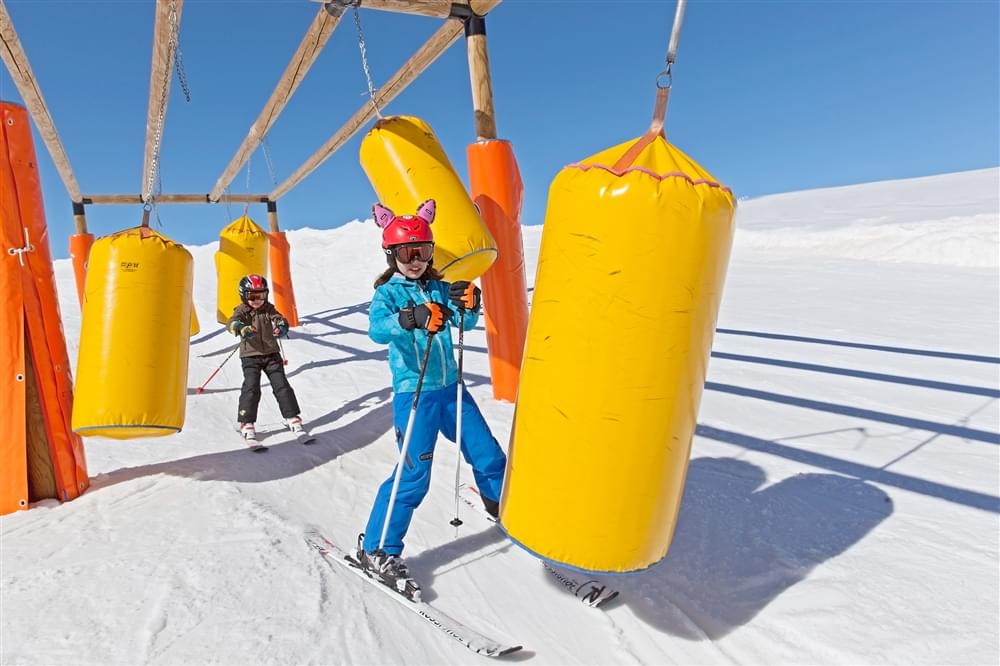 To wrap it up (but just for the moment) let's talk about Nine Knights! The most popular media event in the freeskiing world, not only has been confirmed and will be held again at Mottolino in 2015 from April 5th to the 10th, but this year it will double! The week of the nine riders in fact will open as well to the snowboard world offering a never seen before show: the strongest freeskiers in the world will be joined by the most famous snowboarder in activity during the weekly shootings and the two events open to public: the night shooting on Wednesday, April the 8th and the final contest on Friday, April the 10th. Find out the first news about the event in the dedicated section on our website.
Novelties are not over yet, stay tuned on Mottolino to know what's coming next… see you soon 😉