The arrival of the first E-Bikes in Livigno was just a few years ago, and like in the rest of the world, at the beginning these bikes were subject of a lot of gossiping and talking, where sports people described them as "facilitating elements". After just a few years, the e-bikes have conquered the two-wheels market with increasing sales.
The reason is very simple: the e-bikes give the chance to reach places which could hardly be reached be by those who are not trained enough to pedal for hours before reaching their goal, and this is exactly what happened to us when we accompanied Gabriele, 46 years old, an all time guest of Mottolino coming from a little town in Tuscany.
It was his first experience, both in terms of e-bike and in terms of pedalling on mountain trails, but this did not discourage us. We left a little after 9.30 from Dr. Rent, where we rented our e-bikes and helmets, we took the gondola up to have breakfast at M'eating Point, and to avoid scarying our guest we rode the first part downhill, down to Passo D'Eira and then to Trela, at the bottom of Trepalle. Easy, you'd say if you know the area, it is all downhill… but the best was yet to come. We rode the whole trail which brings you to the Trela Farmhouse (highly suggested stop, we stopped for lunch) and in the afternoon we continued all the way to the Cancano lakes then going through the trail which brings you to the Alpisella Pass and to the Adda spring sources. The hard part was over, and the uphill parts leave space to vast flat areas which end on the Livigno's lakeshore… the last part was on the walking/cycling path next to the river and by 3.15 p.m. we were back at the bottom of the Mottolino gondola.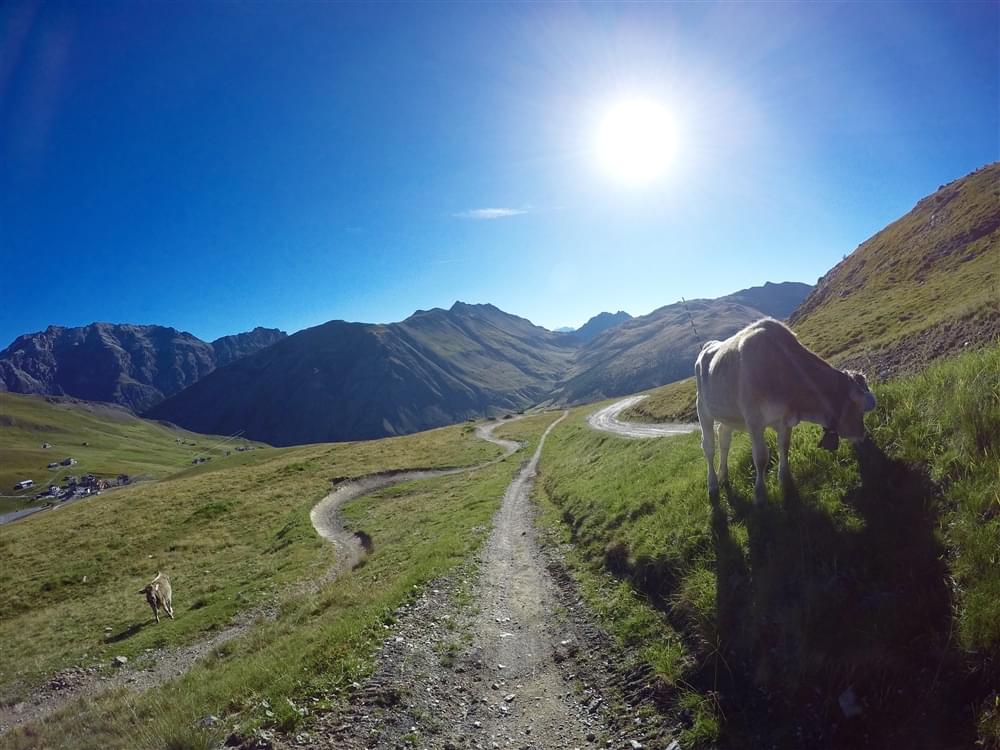 Now, what is so exceptional about this? The answer is very simple and we'll just say exactly what Gabriele said: "During the year I work in the office, sitting down for 8, 9 even 10 hours a day, during the weekend I use my bike just for short distances which I do not consider a training… In the past I visited great places in the valley of Livigno, all of which were close to the town such as the Val Nera waterfalls or the Crap Dala Parè. The E-Bike gave me the chance to travel a lot further with almost no effort."
We are sure that Gabriele's story is the same for many other who recently managed to rediscover beautiful locations during their time in Livigno. You can find all of the trails that we suggest you for your E-Bike tour on our website!