Many things have been happening in the bikepark lately, from bikers coming from all over the world to grandpas riding with their grandsons on downhill and freeride trails, but what we've seen a few days ago is definetly the strangest thing ever happened inside our bikepark. 
What are we talking about? Well, it's about the latest achievement of Vittorio Brumotti at Mottolino, that faced some of the North shore area structures riding his road bike. Yes! You got it right! Wooden catwalks and drops ridden with no problem on narrow wheels of a bike used on completely different terrains.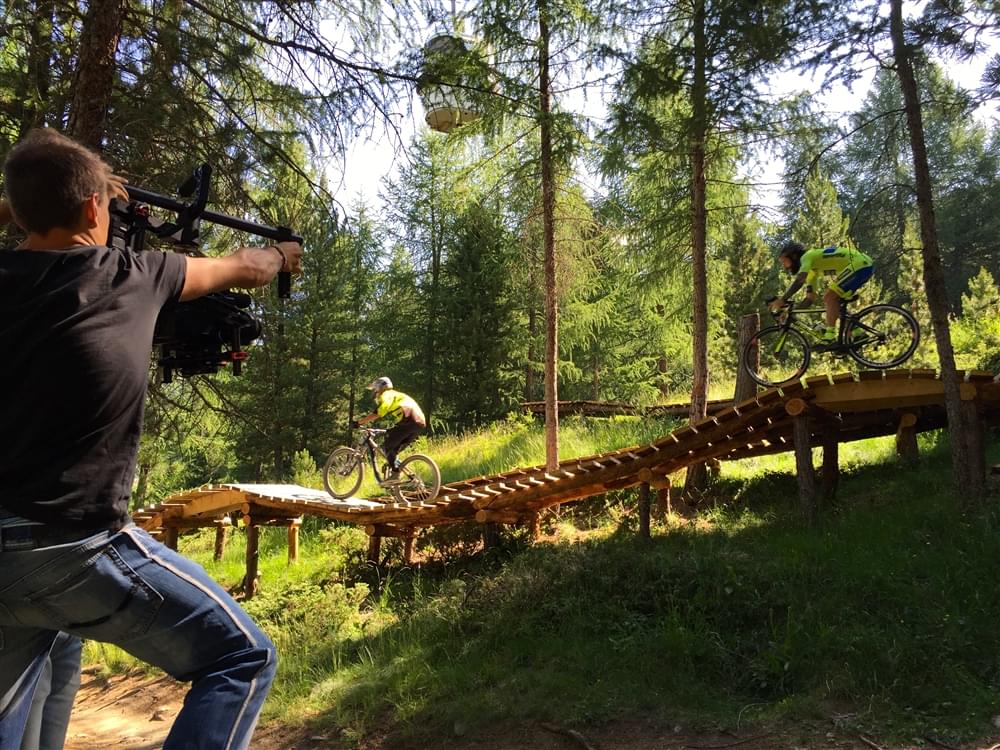 Brumotti, bike trial champion coming from Finale Ligure, holds 10 Guinnes World Records and he's well known for being one of the correspondents of Italian tv show Striscia la Notizia from 2008. He was notorious mainly in Italy, but after the launch of his latest video recorded all over the world ( in Livigno, too), that gathered more than 2 million visits, we can definetly say that his name has a place in the heads of two wheels passionate everywhere in the globe ( find the video in the gallery at this page bottom).
The champion from Liguria fell in love with Livigno last winter and from this summer he became destination testimonial defining Little Tibet as his second home, ideal place for high altitude trainings and to run away from city heat. 
Coming back to his latest achievement in the
bikepark Mottolino
, together with local rider Nicolò Cantoni, at the moment we can't unveil anything, but stay tuned…
new video coming soon
! In the meantime, enjoy his last viral video in the video gallery down here, with breathtaking tricks!