Downhill bike season in Livigno is going to start the 9th of June, with the official opening of Mottolino Bikepark. You never tried it but you are curious to knwo more about it? Keep on reading this mail! 
Downhill bike is not only for crazy youngs. In fact, at Mottolino every year we host any kind of  people: women, kids, bartenders, lawyers, shopassistants: anybody can come and ride at Mottolino! Let's stop thinking it's a dangerous sport, or you need a specific body training, or it's something for young people. Of course you have to like sports, and you need to be wanting to try something new. But if you're fascinated by extreme sports, and want to try it in couple or with a groups of friends, you should definetly give it a try!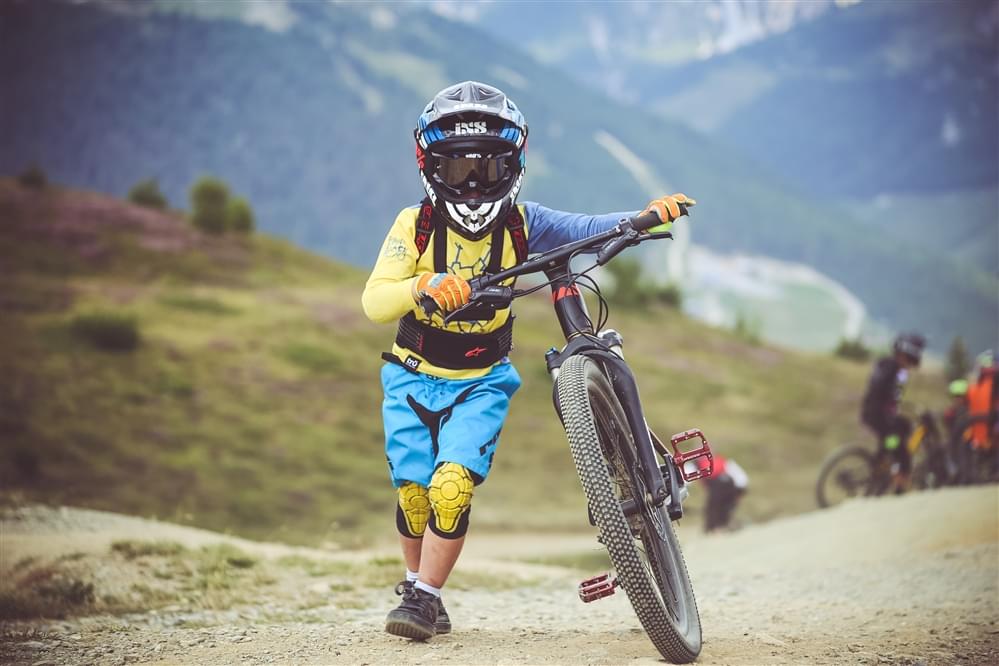 Our tips to live an easy and safe experience?
First of all you should rent your equipment in a specialized shop, such as Dr Rent, where you can find all inclusive packages with MTB, helmets, protection, bikepass and a ride with an instructor. Having the correct equipment will help you keep the perfect safety level, boosting the chance to have fun! 
Choose day and timing with low amount of people, that's  how you avoid crowded slopes and enjoy downhill to the fullest. June, July and September are the best moments.
Wear comfortable clothes, but don't be too covered up: rarely you'll feel cold, and even on cloudy days it's good to have a ride. 
Don't you feel safe enough? Ask for an help to the MTB bike school: specialized instructors will take you for a ride discovering bikepark trails, giving you precious tips. 
Are you curious? 
Don't waste more time and buy your all-inclusive package, taking advantage of the special presale. If you purchase an all inclusive package before the end of the month ahead your arrival, you can save up to 25%