Born timidly over 10 years ago, nowaday
GoPro
has become an essential item among the equipment necessary to spend a day in the
bikepark
or, overall speaking, everywhere action rules. Just a few years ago wearing such action cam gave you a "Teletubby" look, but today it's a completely different thing.
From the most spectacular events in the field to the greatest challange or even on a "regular" bikepark day this cam can give you shots that even the best photographer cannot take. The reason is easy: GoPro is the perfect tool to tell your story in first person… does this seem just a little something?
Beautiful pictures can be taken by your friends using an iPhone and even better ones can come from our photographers located along the bikepark trails, but no shot can achieve the level of the takes from your GoPro which will give life to your one-of-a-kind pic. And that's why you need one in your runs down!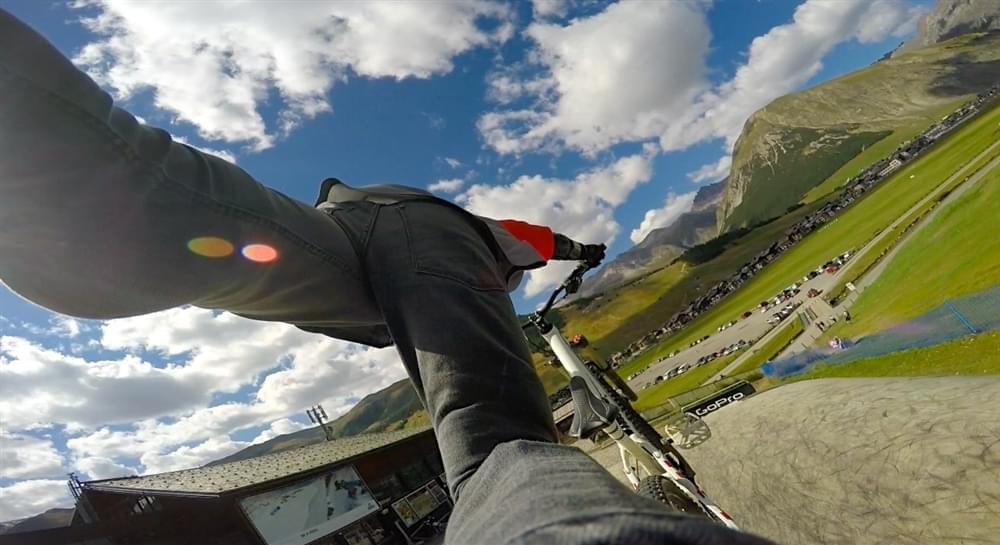 If you still don't have one take advantage of
duty free prices
and get your favourite model at "La Galleria",
Mottolino Key
partner shop located downtown Livigno!
And don't forget: we are waiting to see your shots 😉