You thought that Mottolino was only fun for the most expert bikers? You were not completely right.
Because not only are there pro courses and easier courses, but since a couple of days there is the new Mottolino Kids Bikepark… an area, at the top of the gondola, thought and designed for kids who, trying to imitate their parents, want to take the first steps towards downhill in a safe way.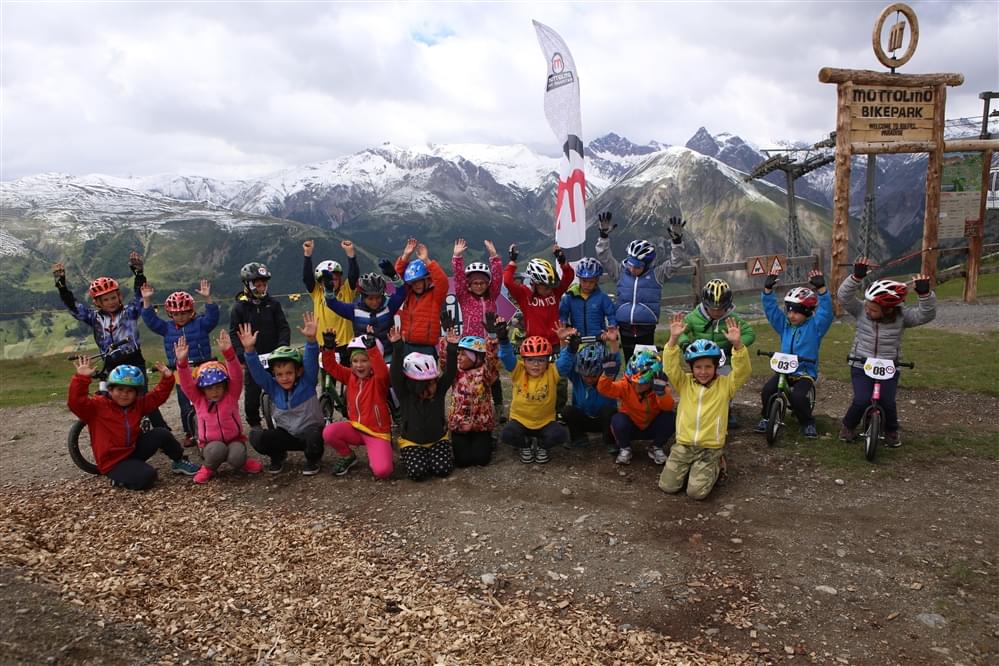 The mottolino Kids Bikepark, powered by Strider, the American company which produces balance bikes, is particularly indicated for all kids from 18 months on, who want to have fun on the two wheels. To increase the fun side of the activity we suggest to test the area using the Strider Bikes which have no pedals.
Do you think it is only reserved for kids? Well, we are not so sure about that! We guarantee that the use of this bikes is very stimulating even for those who already have experience with pedals.
You can ask the kids from the Multisport 2009 course, who some days ago tried the bikes at the opening ceremony. Thanks to their teachers, for some days they decided to try this new discipline, seeing personally that thanks to the different sizes of the Strider Bikes (12" and 16"), the activity is very interesting, fun and productive until over 10 years of age.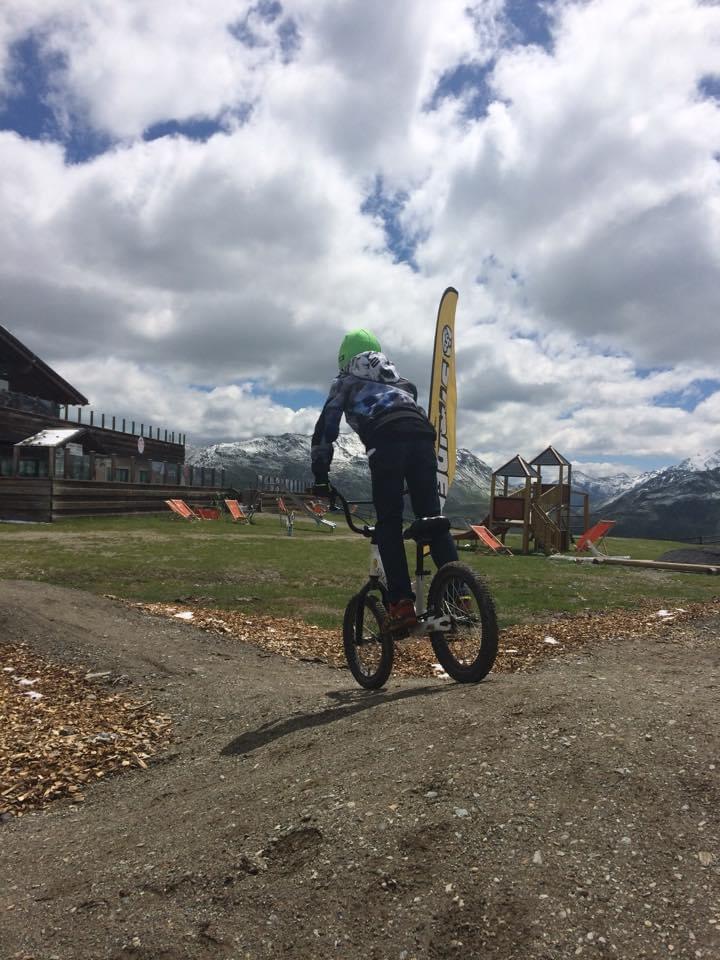 Races between friends with bike which are particularly easy to manage and move, wheelies, little jumps, balance games… the only limit is our fantasy on top of the Balance Bikes.
Do you want to your kids to have a different afternoon from the usual ones? Reserve here your inclusive pack of Strider Bike and protections, tickets for the gondola and entrance at the Mottolino Kids Bikepark and get your balance bike at Dr. rent.