Take 4 bikers, and put them in one of the best bikeparks in Europe surrounded by Livigno's breathtaking panorama and add to it 6 GoPro, 1 flatcam and a video production company from Italy and Holland… easy, right? It sounds really easy but what has been done at Mottolino last week is everything but easy.
Everything began on Wednesday the 31st of August, with the arrival of the UrbanFx team in Livigno, half of it coming from Italy and the other half coming from Amesterdam who, together with our consutltant Gianni Vacca have prepared their base working camp which in the following days has become the filming set.
Just a couple of hours to assemble everything and the following morning the scouting had begun, the aim of the scouting was to choose the best places within the 13 courses of the Mottolino Bikepark.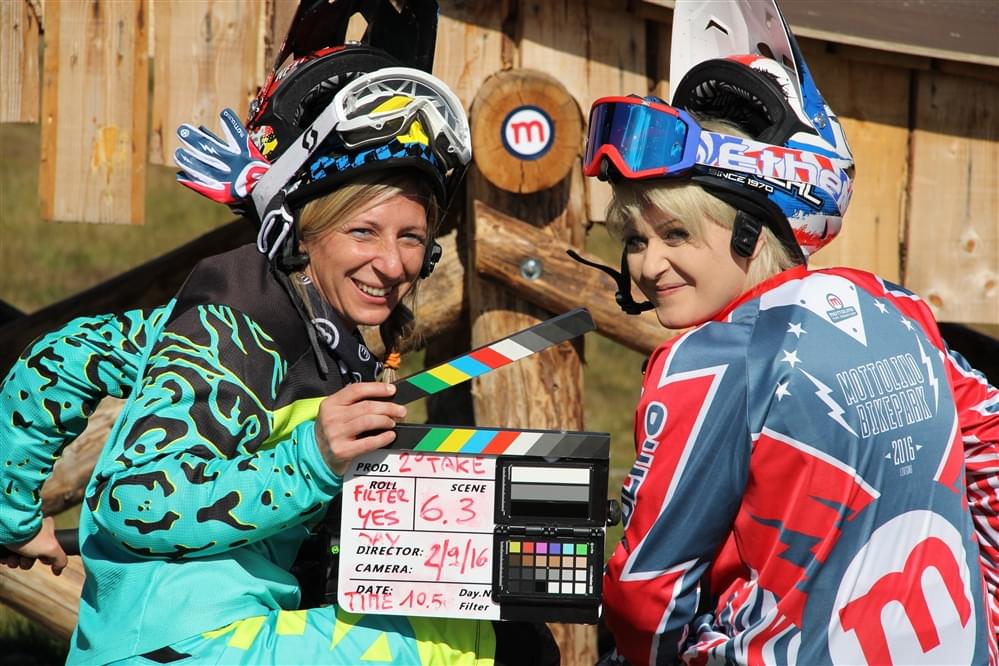 The filming begun on Friday the 2nd of September with the awesome collaboration of Alice, Silvia, Luca and Ian, the main characters of this short movie made with 6 GoPro to create a 360°. The four mates have ridden the Mottolino Bikepark area, from the Rent to the blue courses and the red ones too, to the M'Eating Point and to the new restaurant at the bottom of the gondola.
The result will be absoloutely technologically advanced and it will be able to make you feel as if you were riding the tracks of the Mottolino Bikepark thanks to the 360° field of view.
Stay tuned… we will update you soon with the release date of the video!