At bikepark Mottolino in Livigno summer season has started since a few days, but there are some great fresh news from the construction team, lead by Gerry Cusini. The new slopestyle dedicated to pro riders is now ready! Wooden and dirt features are shaping the first part of a breathtaking line where you will also find a few kickers from the Nine Knights Castle: drop, wave, hip and dirt jump are just the first things to start riding on, and they will be integrated with more news along the next few months.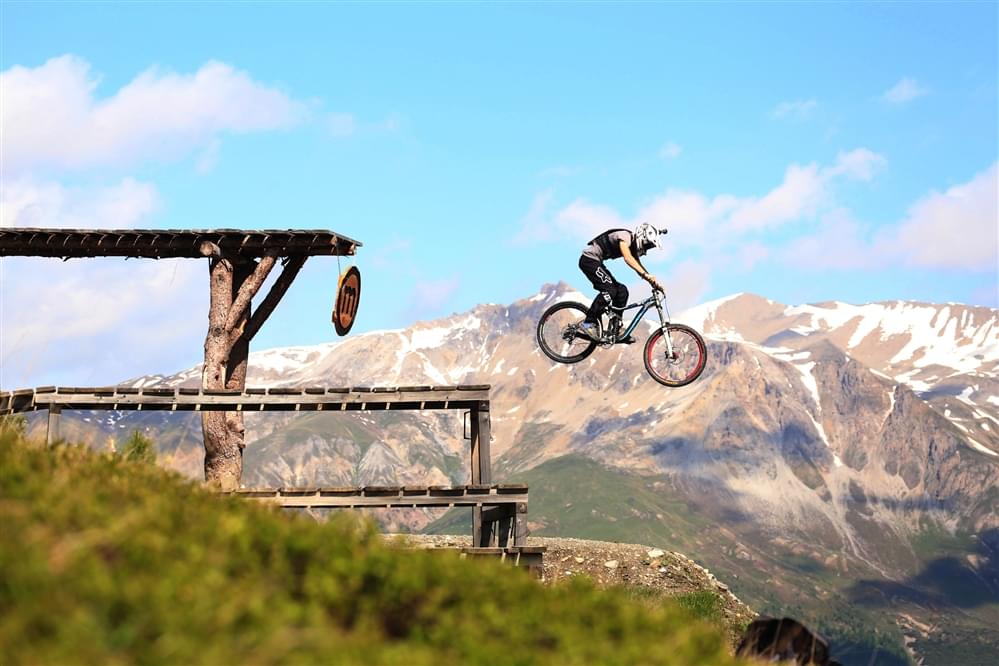 Many downhillers already spent a few days within Mottolino Bikepark, and amongst them even two great ladies. First of them is Lara Gut, the Swiss Alpine skiing champion, and the second one is the Italian Enduro champion Alia Marcellini. 
Mottolino Bikepark is not only for pro rider: some of the 13 trails are accessible even to beginners who want to try for the first time some gravity disciplines..
Thanks to the new partnership with Scott Bike it's possible to rent all inclusive packages starting from € 81 for half  day.