Saturday the 15th of August we have offically open the first part of the new trail "Sic 58". it was named like this because of its technical features and the high level of riding requested to bikers wanting to try it. A slope for pro riders that want to take a challenge with their abilities: that's the reason why it was named in honour of a real champion of our times, Marco Simoncelli.
We have asked a few questions to Gerry Cusini, who's been working with us for a very long time. 
Any technical detail?
Well, we have open what will becpome the second part of the trail, under the bridge.. It's 1500 meters long and it has an average gradient of 13/14%. There's a gangway to start and it's a waving step down that goes on with various obstacles: some natural roots along the way, step up and step down, gaps and drops; a last part is made with stairs, in a kind of Rock Garden. It ends with a special structure: a stepdown gangway with a final drop.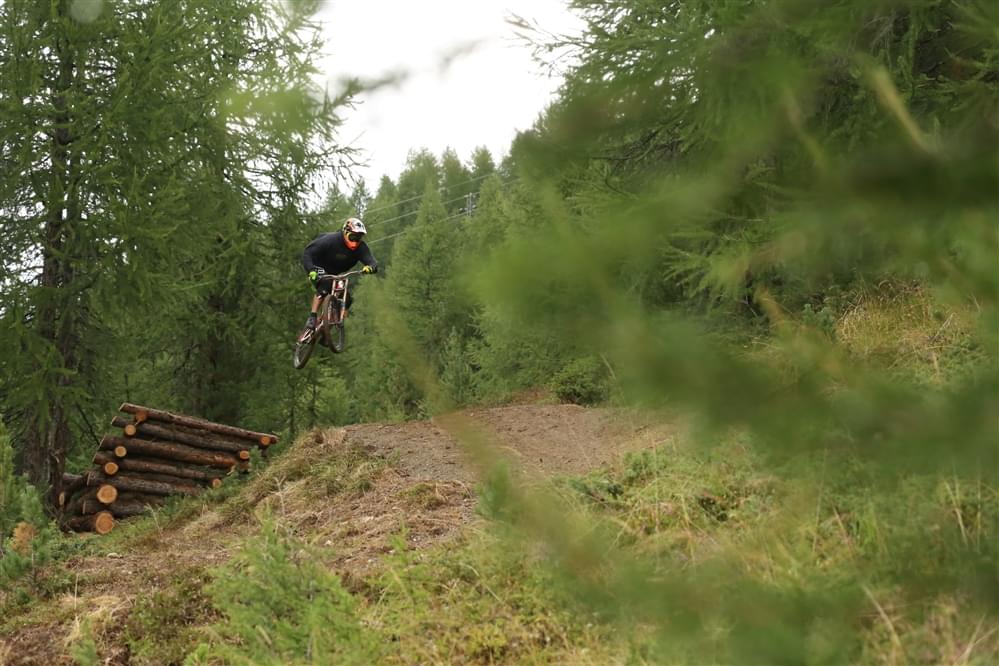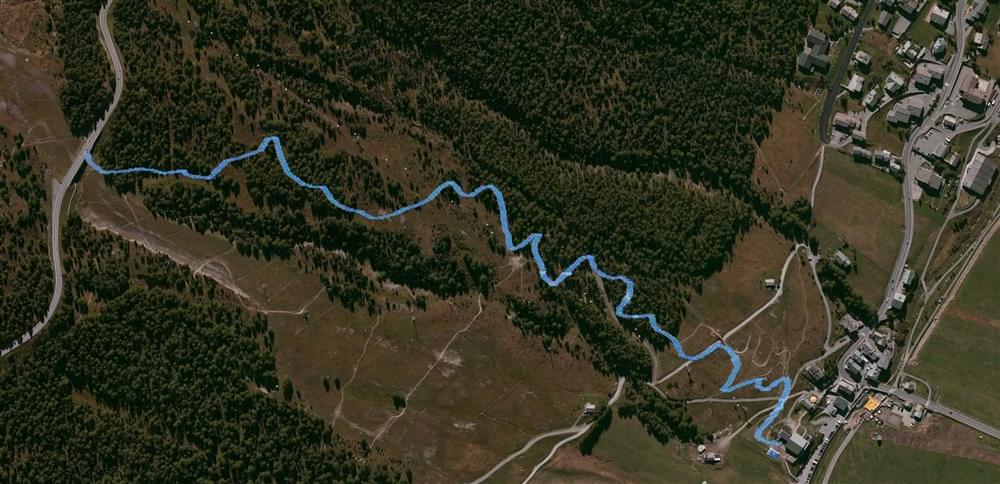 It looks cool..
It's very cool… Even builidng it was great! I have been inspired in many different ways, I have been very creative and I ended up with a slope that was very appreciated by our riders. That's the biigest satisfaction for me!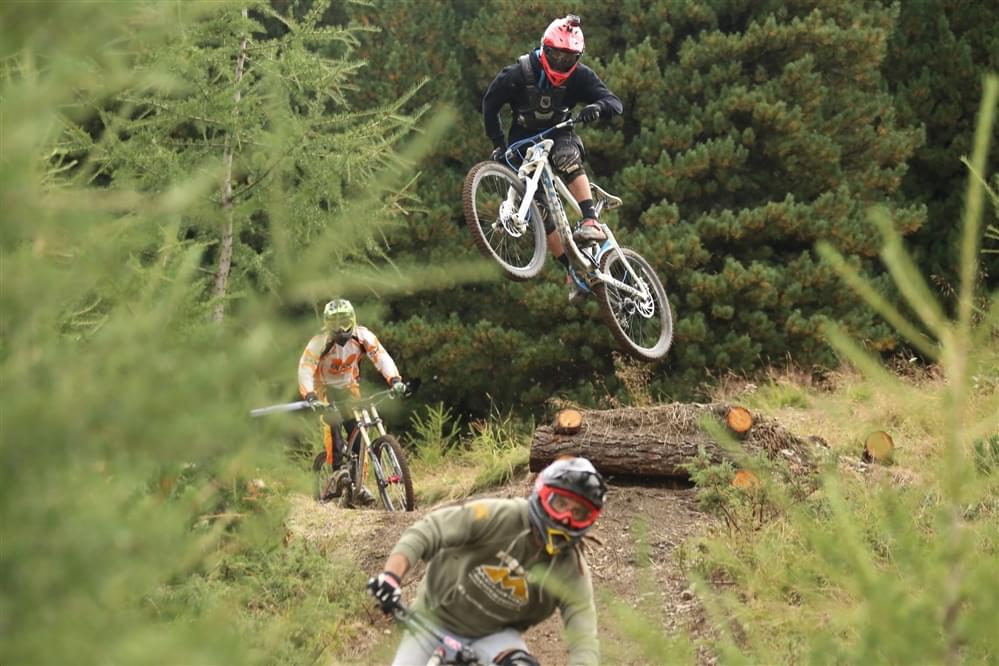 How will you proceed with the construction?
We'll have to finish the first part, but we'll do it later on this season and finish everything during next summer.
Any anticipation?
I can tell you that it will be fast and flowy, following the terrain natural features. It looks like the perfect situation to build what I have in mind!