GoPro in Livigno is an easy-to-be-seen item, especially in such places like the bikepark and the snowpark where action rules… and apparently the Californian brand never stops surprising us.
A few weeks ago, on a hot July afternoon, the web world has witnessed one of the most massive and viral presentations ever. Thanks to the support of the best athletes in the world coming from a wide range of sports, and thanks to people sharing of the net, the new GoPro Hero4 Session made its entry in a big way.
A few days after its release, it has arrived in Livigno as well and we have tested it for you in the Mottolino bikepark. Let's start from the main features, which for someone may be good enough to justify the purchase: it is 50% smaller and 40% lighter than the Hero4 black edition. Needless to say, in sports such as downhill and freeride this matters greatly.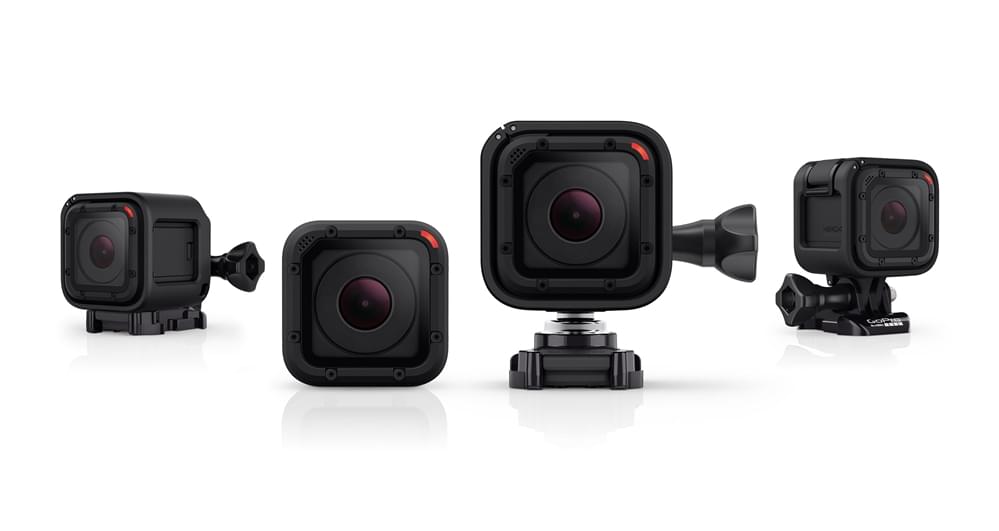 Aside from the ultra-classic shots such as that form the helmet or from the handlebar, the new GoPro is perfect for new images with even more action: thanks to its small size you will find new areas especially on your bike to shot your rides with a higher adrenaline level. We, for example, have put on the rear side of our bike, right above the chain. This mount will give an image seen very few times before. We have also tried to secure it under the seat, filming the biker behind us: in this case the picture is amazing but it can happen that a few pebbles could scratch the screen protector. Therefore please use this shot only occasionally.
But let's go on with some extra features… the cam has only one button, the on / off switch that automatically records amazing contents in 3 different resolutions: 1080p60, 720p100, 1440p30 for the videos, while for pictures, the resolution is 8mp with 10 frames per second and time-lapse from 0.5 to 60 seconds. As in the previous Hero4, we find here as well the Protune protocol and the SuperView mode offering a very high level wide angle. Confirmed as well the Smart Remote function to match the GoPro with its app and a dual microphone offering a high quality audio.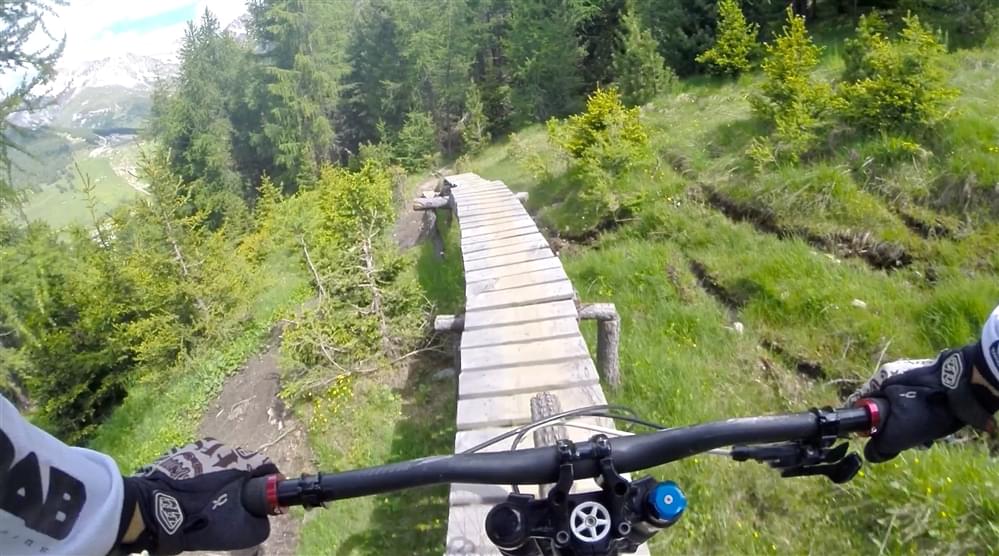 As for the mounting, the Hero4 Session is compatible with all of those already in use and fitting the old GoPro cams.
We end this article by reminding you that in Livigno you can get your GoPro at Duty Free prices (thus exempt from VAT) at the store La Galleria, Mottolino partner store.
Stay tuned… inthe next few days we will publish the entire video of our test!