Welcome back! Here's Gerry talking, and I'm doing it right from the Mottolino
bike park
to
update you in real time
about the trails and the structures that will officially opened on
June 13th, 2015
(by the way, while I'm talking, let me remind you that on the opening weekend you can ride for two days by paying just one).
Let me start by introducing the staff confirming the saying "never change a winning team". In fact, just like this time last year, for pre-opening maintenance here with me are Marco, Christian and Elia. We've started working all together a few days ago. At first we walked down all trails from top to bottom checking the situation on every section. Fortunately, compared to last year, we can say that mostly all trails are clear of snow, except for a few short sections hidden in shadow which we will free in these coming up days… anyway not much if we consider that last year at this time the entire upper part was still buried under nearly a meter of snow.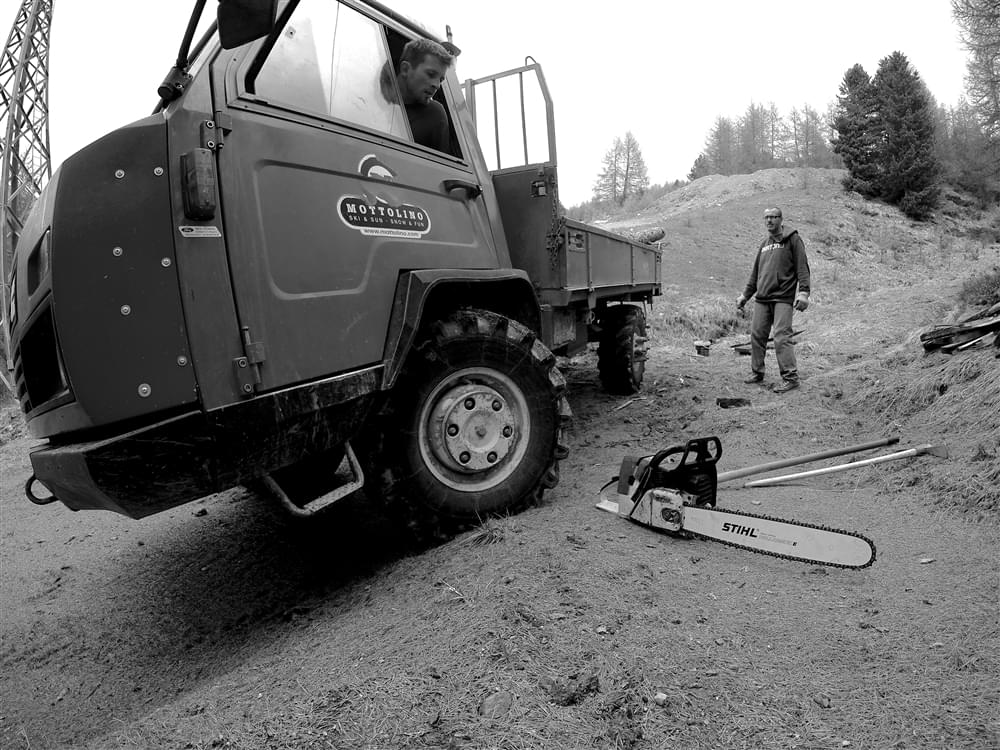 After this first patrol we started working in the
north shore
: Elia and I are working to redesign the area while Marco and Christian are arranging the structures damaged by this winter snow.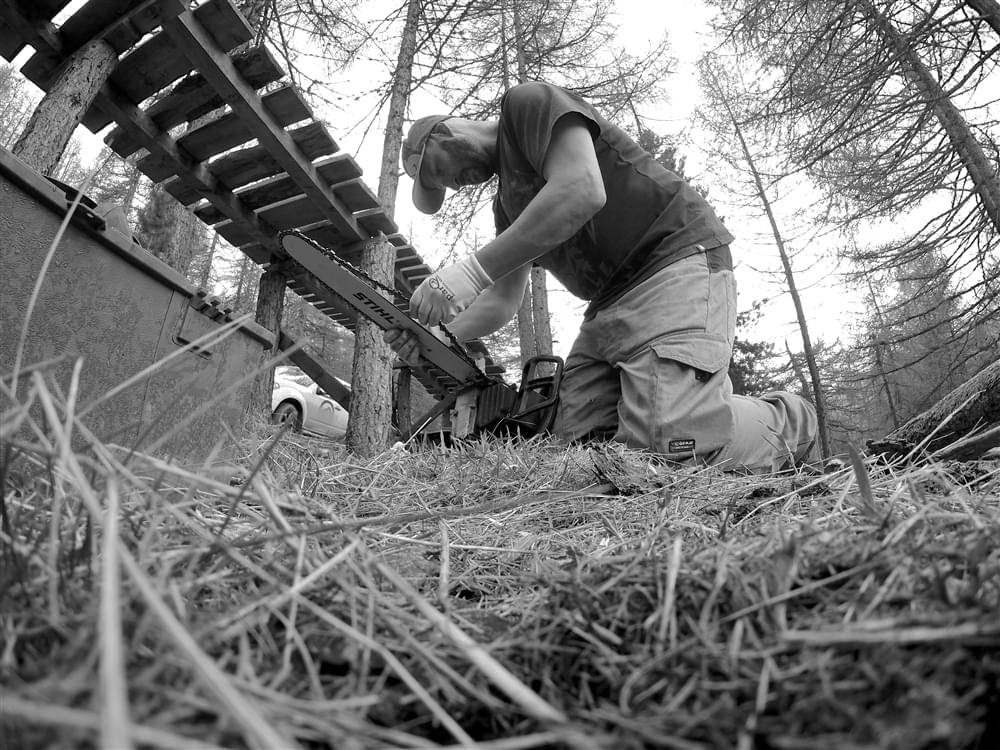 Maintenance aside, here are the new features that you will find from the beginning of the season. Among all, the second part of the new trail Eas23 will be available: we have completed it last year at the end of the season and it's been a huge hit among the few who had the chance to test it back in September. Other new features will include the drop area that immediately after the opening will be revised along with a couple of other news to be reveal later… but we already know you'll like them 😉
But now it's time to go back to work! In the next few days I will publish another update directly from the Mottolino bike park. In the meantime, if you have any suggestions for the 2015 season, write them in the comments below: this way I'll be able to take them into account for future work. Talk to you soon!