"Besides the weather, once again we have been really good in Livigno"… this is how Holger Meyer, coach and organizer of the Freeride Magazine camp, has started the interview. It's the second year that the Freeride magazine has stopped at Mottolino bikepark with its camp, composed by more than 20 people and 3 coaches, all coming from Germany.
After last year great success, the German crew of the well known bike magazine, has chosen Mottolino for a 3 days of downhill and freeride, together with great coaches such as Timo Pritzel ( pro biker that has taken part into Nine Knights Mtb), Tibor Simai and Holger Meyer.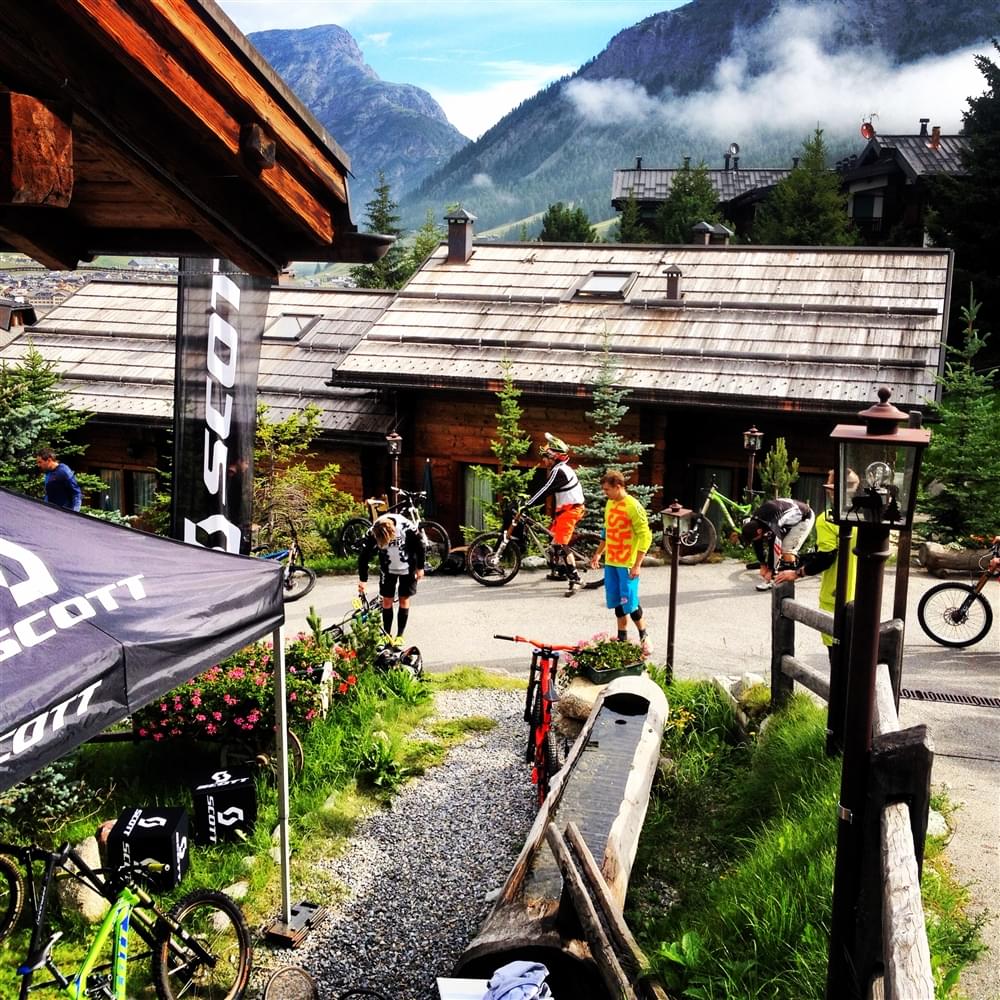 Holger Meyer continues its comments saying "once again e have chosen Mottolino has the destination for the official Freeride Magazine camp,. Together with us more than 20 riders coming from different German cities that during those three days have had the chance to improve their downhill and freeride technique thanks to my experience and that of my other 2 colleagues. Dirt jumps, drops, north shore… bike park Mottolino has offered the best possible conditions to every participant. Bikers, that arrived in Livigno on Friday afternoon, besides riding in the park, have had the chance to test new bikes and practice some Yoga, after challenging descents into Livigno trails. We can't wait to be back next year"
With this very positive judgement, we greet our friends of Freeride Magazine, hoping to see them soon at Mottolino!