What are ten pro-bikers and a multitude of downhill enthusiasts doing together in a bikepark? At Mottolino in Livigno they turn a common September weekend into one of the coolest events of the summer season, where the undisputed rulers are ordinary people meeting at the bikepark over the weekend.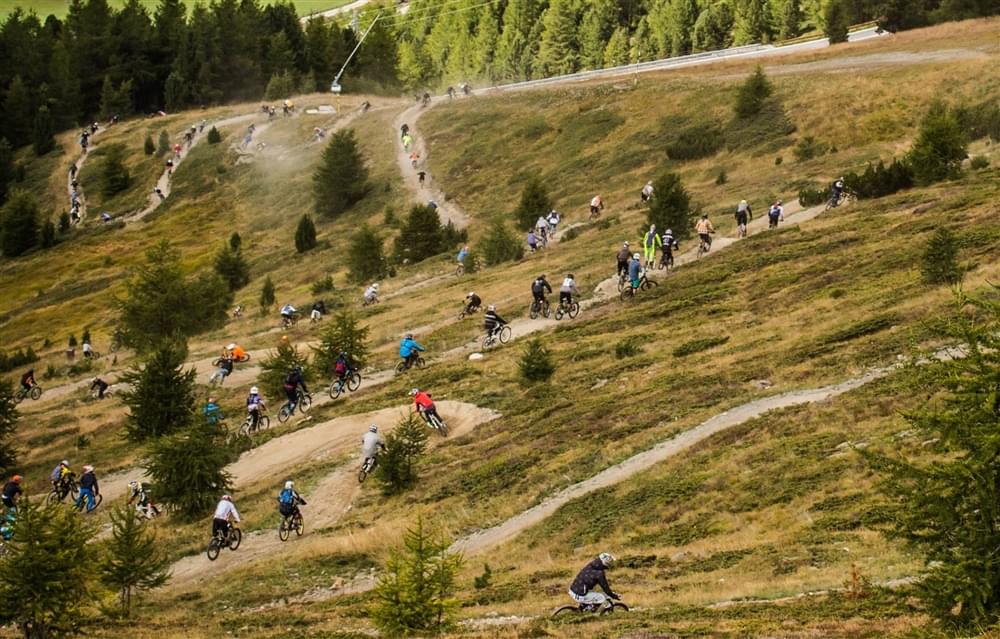 Here's what happened in Livigno, on September 17th and 18th, during the first CPGANG Partyride weekend. The renown crew invited international athletes giving life to a fab team envied by many… Livigno hosted Nick Pescetto, Adolf Silva, Bienvenido Aguado, Nico Vink, Antoni Villoni, Torquato Testa, Diego Caverzasi, Luis Biscaldi and Gionata Livorti. It's out of question that many of them particularly appreciate Mottolino bikepark, as it was not the first time they came shredding it and Silva itself, interviewed by local television, declared: "It's one of the best bikepark I've been to, the new Sic58 trail is an insane one to face at full speed".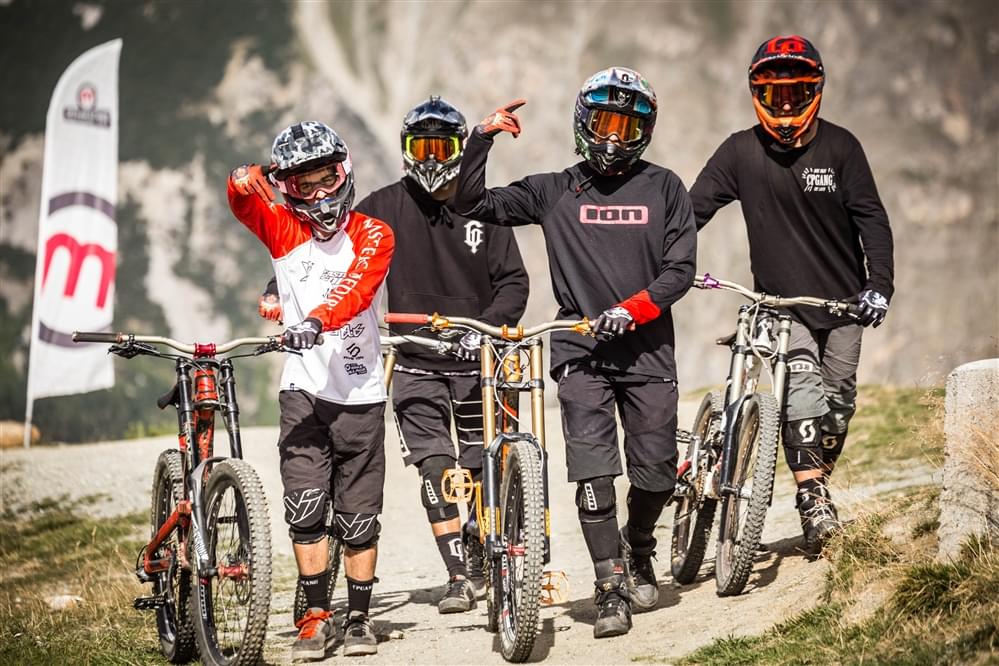 Amateurs from all over Europe, then, alongside with some of the toughest riders in the world: this is the winning combination for this exciting weekend.
If Saturday was the day devoted to adrenaline with bikers trains along the most fun trails of the bikepark such as Eas 23, Sic58 and the jump area, Sunday saved room for a shooting along the slopestyle line. What was so special about it? Once again pros rode together with fans and the result was great fun and a unique video where amateurs played the main role just as much as the PRO did.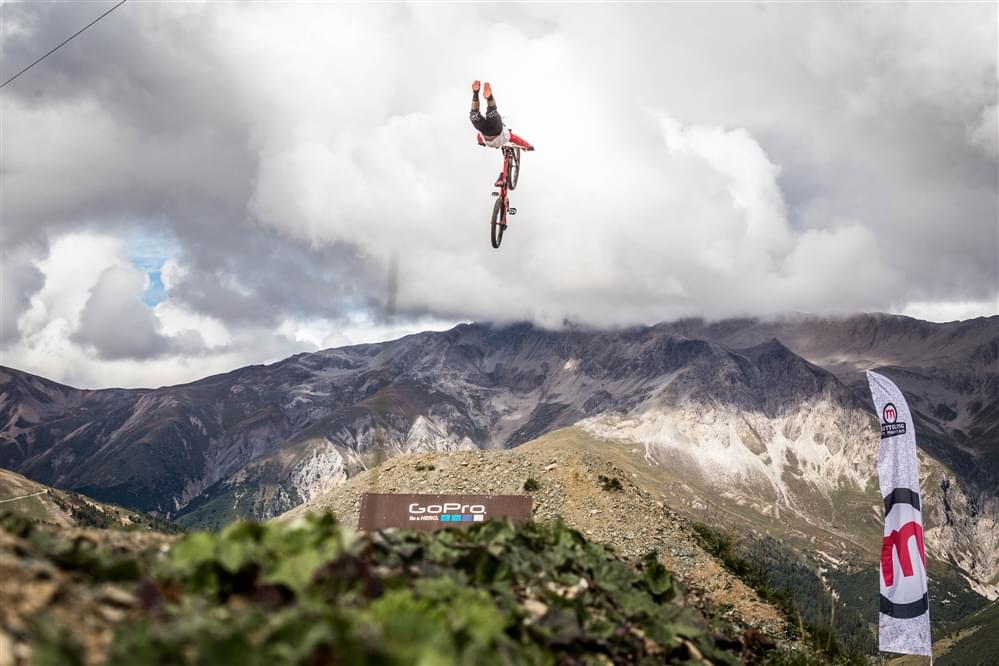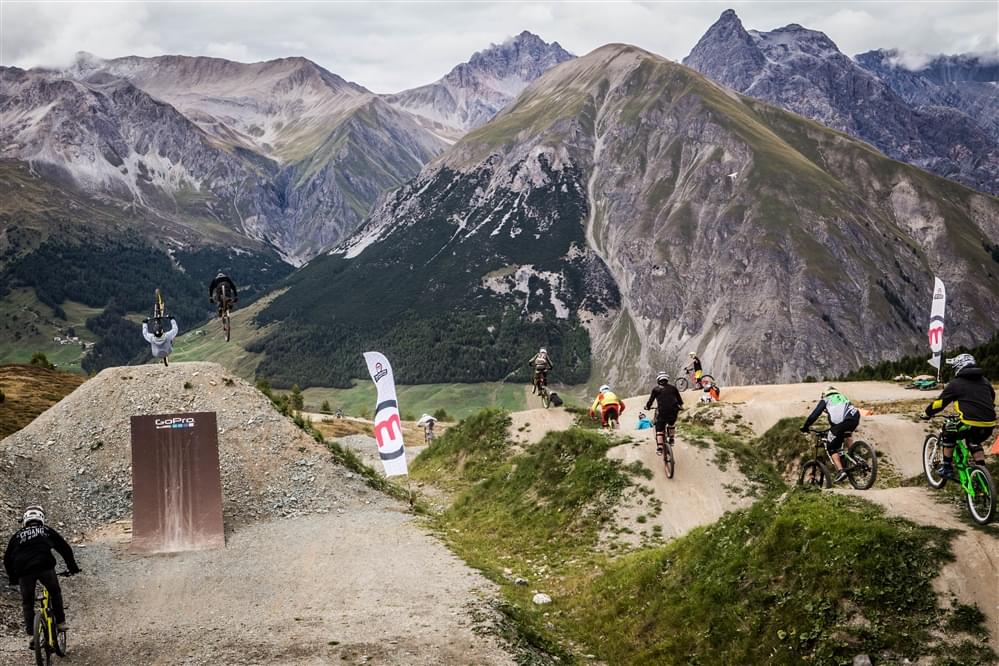 Witnessing the uniqueness of the event, a number of photographers and filmers ready to seize every moment and every side of it… on Saturday and Sunday Mottolino Bikepark was an open-air studio with dozens and dozens of GoPro cameras placed everywhere.
Did you miss the event? Re-experience it through the amazing video or clic here to check the photogallery!