"If there are no major snowfalls or storms, which require our immediate attention regardless of time, we go out on our skis at 8:00 am and until 5:00 pm it's a constant up and down on the slopes and on the lifts. You know, the best part of our job is exactly this: being out in the open air all day, taking care of people. This way the only thing left for them to do is having fun".
Speaking is Lucio, the security staff manager on Mottolino ski slopes. It starts like this the story of his day together with his team, this time sitting in a warm office.
"During the season we are three people working full-time on safety on the slopes: myself, Christian and 'Cala' (ed. don't attempt asking for his real name: it just doesn't even appear on documents anymore). Each one of us is responsible for a specific area. I take care of the upper part of the mountain around Valfin and Teola lifts, Christian is in charge of the lower area around Mottolino gondola, Passo Eira and Pemonte lifts while Cala takes care of everything left (the area surrounding Sponda and Trepalle lifts). For the type of work we do, choosing to assign responsibility by allocating each part of the ski area to a specific person was a new decision and the best move we could do. This way both customers and colleagues are more protected and we ourselves stand surety of anything that happens in the area of our expertise. It's been a marked improvement in the service of which I am proud, and that gives me great satisfaction".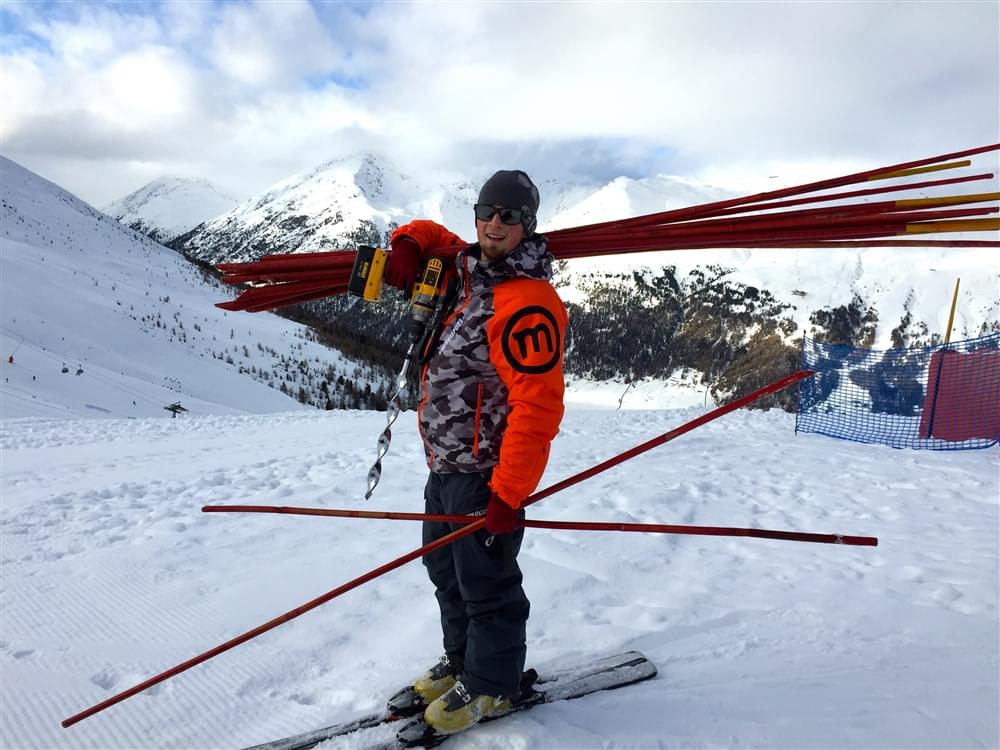 "The strangest thing of our work is to find the right way to plant the signs at spring time. If you want to easly win a bet just invite someone who doesn't know our job to plant a pole at a slope's side in February: he'll never make it. People don't realize it, but the snow decreases so much that in order to secure the poles firmly we have to deeply dig in the ground. We undoubtly prefer the snow: it can definitely carry heavy weight by itself".
"At Mottolino we need the space of three full warehouses to accommodate all the safety equipment. Only the mattresses are more than 1,000 and the nets are well over 3 kms. If straightening them along the streets connecting Livigno to Trepalle we could easily cover the entire area. For this reason setting up the ski area before season's opening requires many more people on staff than the usual standard: at that time in fact the team is made of up seven people. "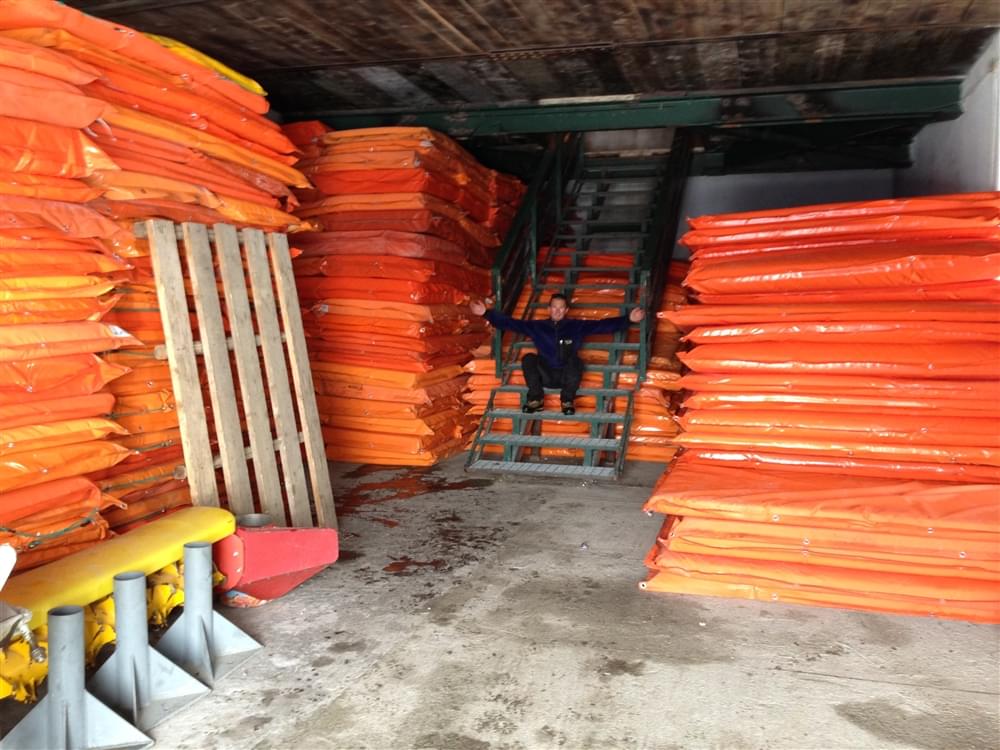 "Placing properly the consecutively numbered poles along the slopes is vital for skiers, for example in case of poor visibility, but it's even more essential for our colleagues in the snowgroome's team as they drive at night and need to know where to move. How could they orentate without any indication? Simply impossible. We would have to get at least three of them every morning from inside the ravine … can you imagine what a chaos?"
Lucio would go on for hours talking about his job, except that now we feel like having a good coffee 😉 So, now we're going to get this coffee together, but before saying goodbye we want to set a challenge: go to the top of any lift within the Mottolino ski area, check out the first pole you see along the slope and tell us how long the slope is. If you've understood how Lucio and his team are thinking, coming up with the right answer will be a piece of cake. A little help: Lucio and his team always place a pole every 100 mts.
The challenge is now open: follow us on our Facebook page to find out what the right answer is!