It's the first article I'm writing for Mottolino's blog so I decided to start the best way: with a super-summer topic! I now some might say "what will a snowgroomer driver ever be able to write about in summer? Without snow he's got nothing to do" well, it's not really that way! Today, in fact, we want to reveal to you all the ins and outs of our summer world made of maintenance and preparation for the winter season.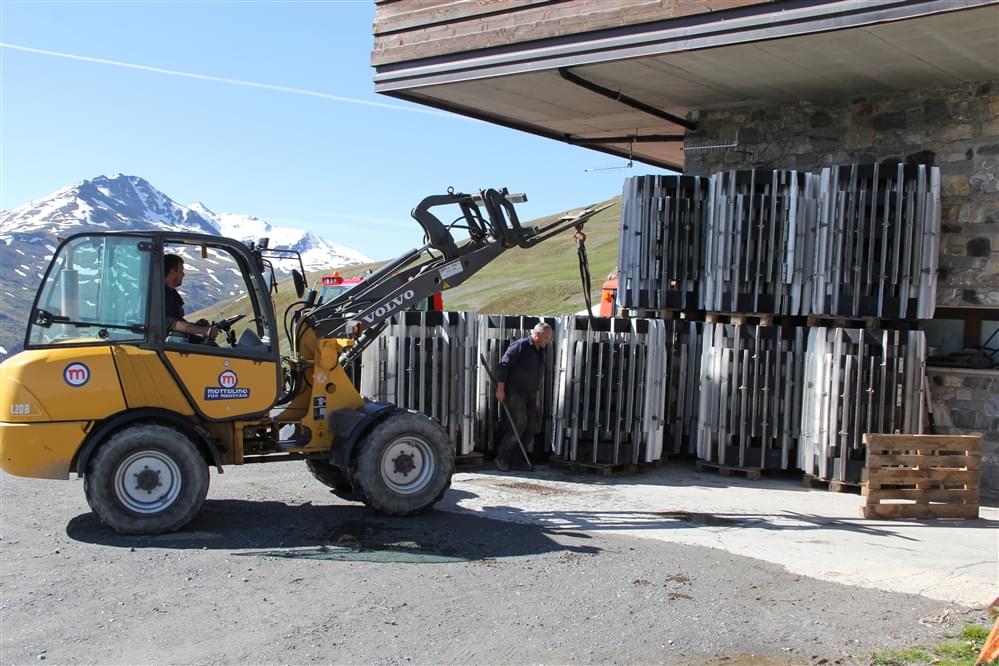 During the summer in the snowgroomers' garage we usually work in 3-4 people. This season, together with me, there are Adriano, Attilio and Mirco. Our very first duty, after the end of winter season, is clearing the snow from the roads that lead to the mountain top. Right after that, around mid-May, we began disassembling the bulkiest parts of the snowgoomers (tracks, tillers and blades) to put all the vehicles in the garage. At this point each component is checked one by one, with the aim of fixing or replacing any worn parts to return each piece as new. Maintenance means doing all that! Just imagine to completely dismantle a snowgroomer, check it all out from top to bottom, fix it and then mount it back together again. A truly neverending job to be multiplied by 14 (the total number of our vehicles).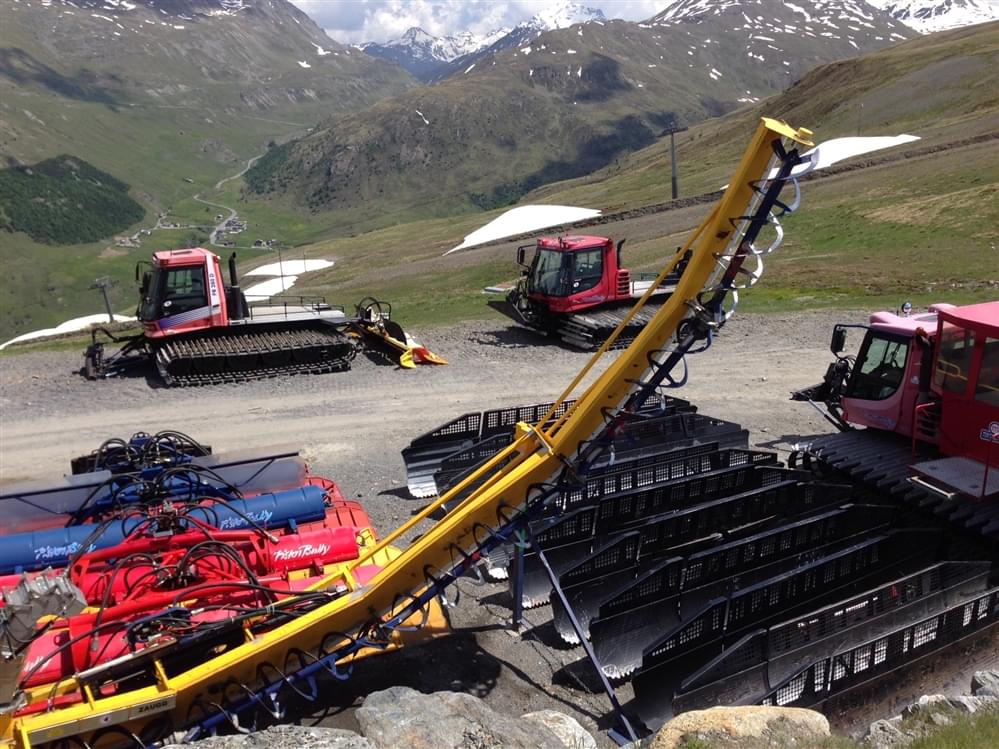 After the summer, in the month of October, we start placing signals to all the artificial snow wells (the ones we will use to connect the pipes going to the snow making machines) and to the hooks we will use to connect the groomers to the winch. All of this work is necessary because the wells and the hooks are the two things that it would be impossible to find in case of an unforseen snowfall.
Once finished with this work, as soon as temperatures drop, we start producing artificial snow. Starting mid-November, this snow needs to be worked to prepare the ground for the main slopes which need to be as wide as possible. Of course all of this is made easier when natural snow sums to the artificial one.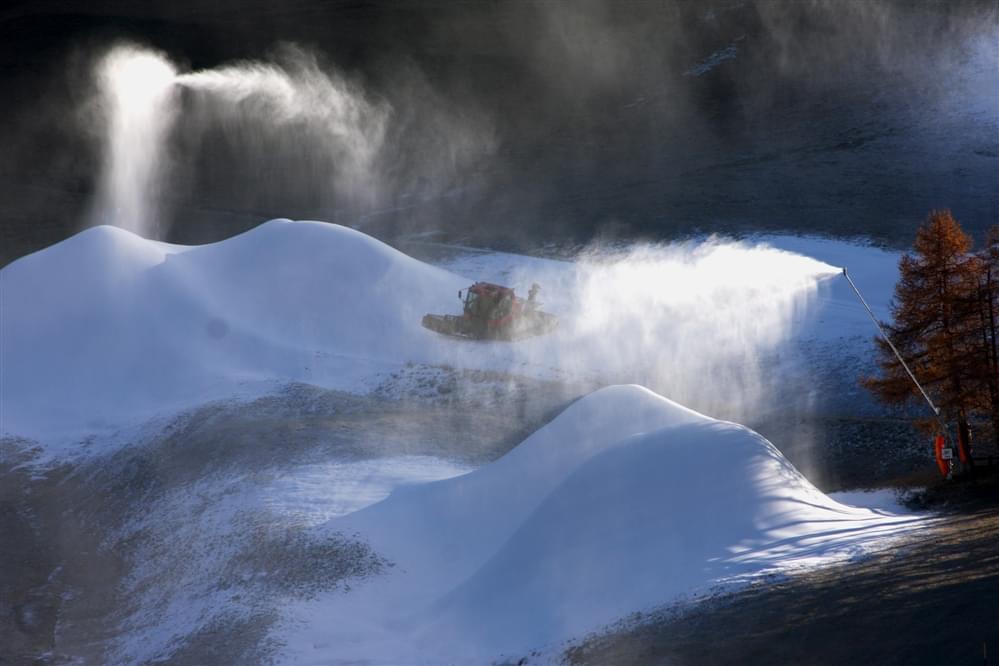 It is at this point that our team starts to work harder: when winter comes! But that's another story and I do promise to tell you about it, but not now. This is going to be the next chapter, to be told when here in Livigno the landscape will have turned white.